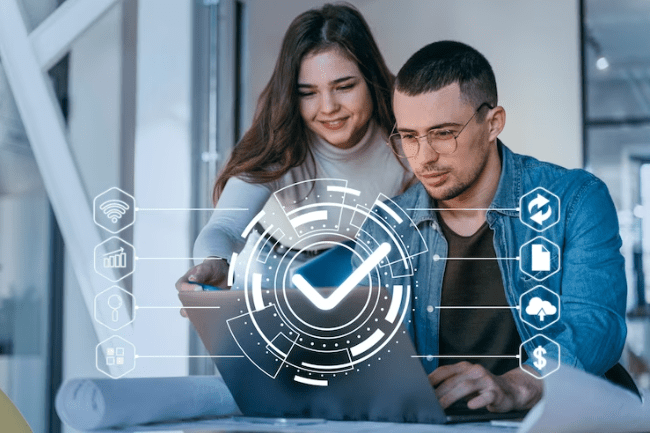 Morgan Systems, renowned for its unwavering commitment to excellence and relentless pursuit of cutting-edge IT solutions, stands out in the tech industry. Located in the heart of Dallas, our journey began with a simple yet profound vision: to bridge the gap between technology and its users, making the digital world accessible to all.
Our tech blog extends our passion for technology, offering our expertise to empower individuals, businesses, and tech enthusiasts alike. Backed by a history of delivering innovative IT services, Morgan Systems is dedicated to delivering comprehensive solutions that fuel success in the digital age.
Discover more about Morgan Systems and stay updated with the latest tech insights on our blog.
Why Choose the Morgan Systems Tech Blog?
Venture into the Morgan Systems Tech Blog, and you're stepping into a treasure trove of knowledge designed to enrich your understanding of the tech universe. Here's why our blog should be your ultimate resource:
Our Vast Horizon of Topics
At the Morgan Systems Tech Blog, our coverage spans a wide array of topics to cater to a diverse audience. Explore an extensive range of subjects, including:
Cybersecurity: Safeguarding the Digital Realm

Discover how to shield your digital assets and data from evolving threats with our comprehensive guides. Dive deep into the realm of cybersecurity, where we offer strategies to fortify your online presence and protect sensitive information. Learn about the latest threats and the best practices for securing your digital environment.
Cloud Computing: Soaring to New Heights

Uncover the benefits and intricacies of cloud technology, alongside best practices for seamless implementation. We explore various cloud service providers, aiding you in selecting the ideal solution for your business requirements. Understand the advantages of cloud computing and how it can transform your operations.
AI and Machine Learning: The Future Unveiled
Stay attuned to the latest advancements and applications of AI and ML across various industries. From predictive analytics to the nuances of natural language processing, we break down the intricacies of these transformative technologies. Explore the potential of AI and ML in reshaping industries and driving innovation.