New Computers
Depending on how much you spent on your last computer, you may need to replace it after just 3 to 8 years of use. Often it seems that the less money we put into a computer, the faster we need to replace it due to sluggishness or the computer's age becoming more and more apparent—less responsive, taking forever to boot up and shut down, acting "quirky." After you purchase a new computer that we will install for you, we can migrate all of your personal files, pictures and internet shortcuts, as well as help set up programs like Microsoft Office suite, antivirus, printer drivers, etc. Need help wiping and recycling your old computer? We can take care of that for you, too.
We recommend replacing surge protectors with each new machine as these protective devices can also go bad, creating an unstable voltage to your system that can eventually lead to power supply and motherboard issues, or even system failures.
Buying a new computer? Our team can help you decide which available options offer the most "bang for your buck" among today's most reliable brands and specifications, and even where to shop for them.
Pro-Tip: Today's applications, including Windows operating systems, perform best with a solid-state drive (SSD), but many retail brands still sell computers with hard disk drives. A hard disk drive with more memory still does not compare to the performance of a SSD. If your new computer lacks a SSD, you may be unhappy with its speed and performance within a few weeks or months…or even right out of the box! Be sure any new computer that you purchase has, at minimum, a 250GB SSD. A combination SSD + hard disk drive is also a viable option.
Custom Built Computers
Custom-built computers live longer than any other type of computer, including a Mac. Whereas a store-bought computer, such as a Dell or HP, may decline in performance after a few years (or sooner depending on its internal specs), a custom computer will retain its optimal performance much longer, often nearing a decade before there is any noticeable reduction in performance, including its reliability and speed. This is because every component of a custom machine has been hand-selected as the very best choice available. You'll find that this isn't the case with larger companies who cut costs to make more money by using cheaper power supplies, motherboards, or hard drives — all of which quickly prove their lack of endurance.
Morgan Systems has built nearly 200 custom computers since 2008. We are hardware experts offering some of the best warranties in the business, however it's rare for a warranty to even be used since most of our custom-built computers last longer than 8 years. We build our machines with a minimum of these specs: 16 GB of memory, 1 TB solid-state or M.2 drive, a Core i7 processor, Corsair power supply and MSI motherboard. Over the years, we've identified the full spectrum of interior components made to last longer and perform better.
JNT Developers' CEO, Jorge Abreu, came to us for a custom-built computer and was so happy with its performance and longevity that he trusted us to build a second computer, this one with a 4-monitor display, just a few years later. Jorge said: "Jeremy built 2 PCs for me and both have been amazing! They run fast and I've never had any issues."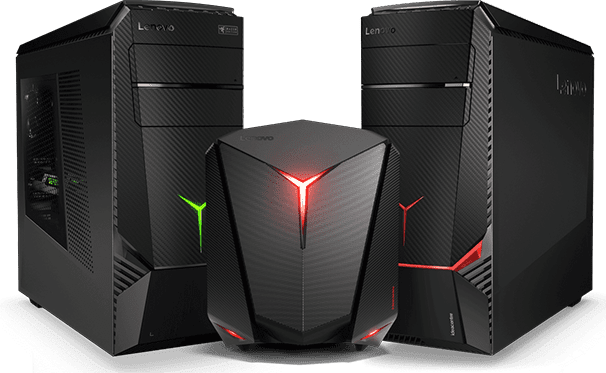 We Install Your New Computer in Your Home or Office
Any computer purchased from Morgan Systems can be installed and configured on your network. We can configure all backups for the machine to a USB device, an on-premise server, or an offsite location such as the Cloud.
If your new computer connects to a business network, we can assist with mapping network drives, installing software (such as antivirus, scan drivers and Microsoft Office suite) and administering the proper licenses. We know at times this may seem like a daunting technical task, and because we know each and every network and client are different, we'll work closely with your team to make sure each computer is set up to your liking before we leave the office — on time, and without any excuses. If necessary, we'll connect your workstation to a server to make sure it is recognizable on the network.
Customers often ask, "Should I move to the Cloud?" In case you're wondering, we'll never pressure you to move to the Cloud. That being said, we are happy to provide information about doing so if you have any questions, and we can offer feedback for appropriate network scenarios as your company grows and adapts to the needs of your industry, clients, and workflow.
Our goal is to minimize potential downtime when replacing or configuring new computers, and to ensure that you and your team are pleased with the setup. We realize your employees may need more tech support when a machine is replaced, and that's why our team is experienced with installing applications, moving data and tweaking settings to give employees and management a personalized feel. Let us make it a seamless transition for you and your team!