New PC Setup in Dallas
A new PC setup can be cumbersome, and any mistakes made during the process can take precious time and cause frustration.
You might wonder:
How do I choose the right computer to purchase?
How can I transfer all of my old computer's data and software to my new computer?
How can I learn to use all of the new technology that my new PC setup has to offer?
Who can point out the major differences in the latest version of Windows?
We can help you with everything from finding the right computer for you to installing new software and teaching you how to use it.
Need Some Guidance with Buying a New Computer?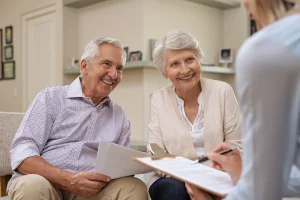 With so many computer options at every price point, no wonder the majority of homeowners, age fifty-five and above, prefer help with buying a new PC and a new PC setup. What do you do with all that loose cabling you're afraid to get rid of? What security software is among the most trustworthy? And how can you determine whether you are getting the most bang for your buck?
To address this, we explain everything in plain English and make recommendations based on your computer usage and budget. Then, we make quotes, buy, and perform the installation on your behalf.
We have partnered with local computer stores as well as all major computer manufacturers, so you can be confident that you're getting the best deal possible.
Morgan Systems New PC Setup Sevice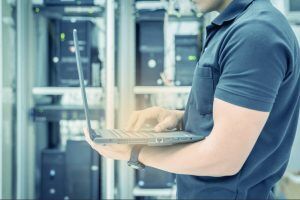 We can set up your new desktop or laptop, regardless of brand or operating system. We have extensive setup experience with the following:
Every computer that runs Windows
Computers that do everything (such as the HP all-in-one touch screens)
Tablets and Microsoft Surface Pro
Multi-monitor configurations
Configurations of home and office computers
Connections to servers and network shares


What's Included in our Service?
Setting up a computer for the first time entails much more than simply plugging in a cable and pressing the power button. Configuring a new PC or workstation for your company can be time-consuming and challenging. We will ensure the safety of your new system and personalize it to your specifications. There are programs on the drive (bloatware) that should be removed, as well as security software that should be installed right away. We can help you with any computer setup, connecting a desktop PC to your home network, or setting up a new laptop for work. We'll ensure everything is configured correctly and working properly so you can start using your new computer immediately.
The following items are included in our service:
Physical Setup – cables and parts
Hook up peripherals
Connect to the internet
Perform system updates
Remove superfluous programs
Configure each user account
Test defective hardware
Test for software errors
Optimize computer startup
Setup user profiles
Security and antivirus/malware setup
Software and Windows updates
Remove bloatware
Create a backup
Software Installations on a New Computer
New computers necessitate the installation of new software. You'll need new accounts with strong passwords, a new backup system (cloud or hard drive), and the setup of all email accounts such as Yahoo, Gmail, Microsoft, Godaddy, and Outlook to name a few.
We can also do the following for you:
Download and install anti-virus and internet security software.
Install Microsoft Office and configure Outlook mailboxes.
Transfer all data, including email accounts, photos, files, music (including your entire iTunes library), contacts, documents, Internet Explorer and Google Chrome bookmarks, and more.
Wi-Fi Configuration
Printer installation
Installation of various other apps, including ad-blocking software, Adobe PDF reader, iTunes, Spotify, and so on.
Hardware Installations for a New Computer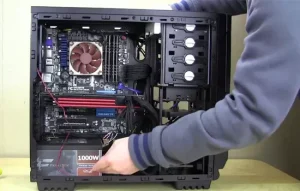 Purchasing a new computer also involves configuring new or existing hardware. We can set up one or two monitors, wireless printers and scanners, a keyboard and mouse, or connect a portable hard drive for local backups.
You'll also need to connect your new computer to your Internet. We can assist in the installation of routers, wireless access points, powerline adapters, and Wi-Fi range extenders.
Getting the Most Out of Your New PC Setup
Your new computer is loaded with intriguing capabilities, but you can't take advantage of them if you don't realize they're there. To counter this, we will explain to you in simple terms all the features, capabilities, and advantages of your new operating system. Additionally, we can assist you in learning how to use the newest features of Microsoft Outlook and Microsoft Office (did you know you can manage all email accounts at once?).
We can even adjust your computer's look, feel, and resolution size to your specifications.
Office New PC Setup
Buying and configuring new computers for an office comes with a slew of extra complications. We can help you make the right decisions and install your new devices correctly to ensure maximum performance and minimal disruption.
We can assist you with:
Equipment consultation to assist you in deciding which new computers to purchase
Workstation setup in your office for new employees, i.e. the installation of new PCs, desktops, laptops, iMacs, or tablets
Install Microsoft Office 365 on all workstations and configure Microsoft Exchange for all employee email accounts.
Install new LCD screens and dual or triple screens.
Set up automated cloud backup and Network Attached Storage (NAS) systems for your company to provide peace of mind.
Configure NBN or fiber-optic internet connections
Install and configure server racks, routers, switches, and other networking equipment.
Configure and set up your new wireless (WiFi) network.