Microsoft 365 Support
Why does your business require Microsoft 365 support?
You manage your staff, clients, workflows, invoices, and data as a business owner. You cannot ignore any information because this might soon become overwhelming. Giving your employees access to productivity tools that allow them to work more successfully and from any place improves your company's agility and competitiveness. By leveraging cloud tools, like Microsoft One Drive, you may effortlessly and effectively generate, save, and share information with your coworkers without spending time, money, or effort on new software licensing hardware installs, or even employee training. With Microsoft 365 Support, you also prevent data loss in the event that your computer shuts down unexpectedly.
The Microsoft 365 Support of Morgan Systems will assist you in maximizing the full potential of Microsoft 365 for your business while maintaining focus with a straightforward digital workspace. We will also help you choose, configure, optimize, and manage the optimum Microsoft 365 subscription plan for your firm.
What advantages does Microsoft 365 Support have for your company?
Less concern about upgrades and updates
Dynamic collaboration
End-user adoption is simplified
Premium editions of Word, Excel, PowerPoint, and OneNote
1 TB of online storage provided by OneDrive
You can share subscriptions with up to five computers.
more modern and focused data security for business
Increased accessibility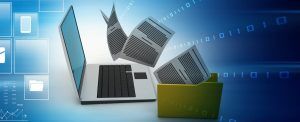 Ready to move your company?
When your organization transitions to Microsoft 365, everything will be successfully migrated, allowing you to focus on the more important aspects of your business rather than the technical ones. We'll see to it that you run efficiently and effectively on the Office 365 cloud. We provide Microsoft 365 Support with plans tailored to your company's needs. Along with customization, our knowledgeable IT specialists can transition your firm to new apps, provide optional training, and follow up to make sure all apps are operating as intended. Without having to deal with the difficulty of keeping an on-site exchange server operational, you can quickly access all of your files, emails, and contacts from anywhere and on any device. We update apps to the most recent versions over time to seal security holes and fix any problems brought on by recent updates.
What does Morgan Systems do?
Our breadth and depth of knowledge ensure that your migration and installation will go well and that any issues that emerge will be dealt with skillfully. For numerous Dallas-area businesses, we have successfully handled domain and Outlook email migrations. Morgan Systems will help you choose the migration option that is perfect for your business, one that goes above and beyond basic services to take care of your unique demands and objectives. We work with you closely, providing the extra managed services to meet your unique demands for complete Microsoft 365 support. We are able to communicate directly with Microsoft as well, providing your team with early support for your solutions and products so Microsoft can follow up with an even better experience.
Services that we offer:
For maximum control, we'll create your own Office 365 account. Not our account.
In order to remove security risks and fix patch-related problems, we'll upgrade your version of Office.
Every stage of the transfer is handled expertly by our team, and we provide all the tools, information, and documentation needed to engage and onboard your end users for successful adoption.
Our services are all-inclusive. We provide all of your office's needs in one place.
O365 Licensing
Installation
Domain setup
Email setup
Employee security training
We can make an informed choice thanks to genuine Microsoft 365 education, which provides the highest standards of compliance and security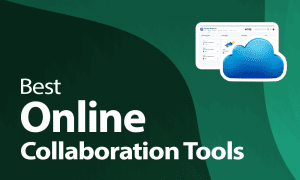 Are you willing to invest in the most advanced collaboration tools?
If your answer is yes, you made the right choice! Today's organizations are mobile and distributed, less confined by walls, departments, and time zones. Employees work in the office at home in coffee shops or from other locals of their choosing. They take calls on the go and join meetings from the road collaborating across teams and sharing the same data.
With the cloud becoming more necessary than optional, it may be challenging for your business to only use an on-premises server. To minimize any inconvenience if the server goes down, all of your company's critical data, including email, should be kept in the cloud. All parts of your firm can gain from Microsoft's cloud-based productivity tools. The advantages of working on the same project include that team members can share, cooperate, and communicate on projects using cloud technology.
How does Microsoft 365 boost productivity?
The productivity tools offered by Microsoft 365 are widely used in modern enterprises and are easy to implement, requiring no training. They vary from word processing and spreadsheet analysis to presentation design, desktop publishing, and database management. This can enhance communication among the team, the exchange of documents, accessibility/mobility, uptime, and security. Most of these apps are accessible on your desktop, web, and mobile, making it easy to respond to inquiries. Due to Microsoft's backup systems, these cloud-based programs will run even if servers fail. This implies that you will always have access to the files and information you keep on the cloud.
Microsoft servers, which are equipped with cutting-edge security technologies, are where your files and data are kept. Furthermore, Microsoft's Enterprise Mobility + Security (EMS) features provide your employees with more choice in how they operate by extending your information protection with top-tier cloud security, identity, access control, and threat detection.
Any Microsoft 365 software you choose will integrate with others to make your daily tasks simpler and more effective. We will install and manage the apps so you can focus more on your business rather that the software. We specify Microsoft 365 productivity suite features below.
Features of the Microsoft Office suite:
In comparison to other email systems, Outlook offers more storage and organizational choices.
Teams is a centralized tool for chat, file sharing, and video conferencing within and outside of your organization.
You can use OneNote to categorize the meeting minutes and team procedures by subject.
OneDrive provides 1 TB of online storage for sharing documents, movies, and photos.
Yammer enables you to control the most recent news in your company.
Storage from Microsoft secures your files in the cloud. You may save money by keeping your data on Microsoft's secure cloud infrastructure rather than on your own servers, which also have a 99.9% uptime rating.
Microsoft 365 is popular because it helps businesses modernize and improve their image. It helps you stay current with shifting work philosophies. This is essential in order to streamline the user experience across all apps and platforms and to centralize the workspaces. Morgan Systems is able to provide assistance with Microsoft 365.
Morgan Systems works with you to design, implement, migrate, configure, optimize, and defend your Microsoft 365 infrastructure, no matter where you are on your journey to cloud-based collaboration. For more information about Microsoft Office 365 cloud-based productivity tools or Microsoft 365 Support, contact us today.